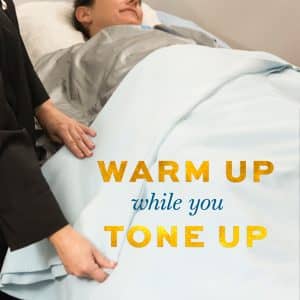 Warm up while you tone up with Body Wraps!
Hello dear friends,
Too chilly for you? Need a little self care? I've got you! Indulging in a Bentonite Clay Body Wrap is the perfect self-isolation activity that will make you warm and cozy.
Snuggly wrapped in cocoon-like layers of bentonite clay and blankets, you will emerge with all sorts of benefits other than the zen sensation of spending an hour relaxing by yourself. Our wraps help you detoxify your body, reducing inflammation and joint pain, and you may find you lose a few inches in the process!
With such minimal risk, the health minister has seen to leave our type of services open for business, and I've also developed COVID-19 policies to help keep my clients even safer.
Contact me to book your appointment today. I look forward to seeing you!
All the best,
Alex
P.S. Don't forget, we are also running a special offer on gift certificates for the whole month of November –which you can use on your body wrap session!
Tags: appointments, body contouring, body wrap, body wraps, covid-19, Detox, gift certificates, safety measures, special promotion