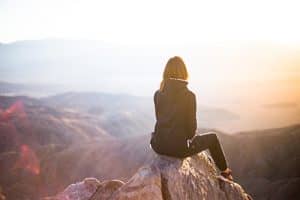 Life Coaching Vancouver
I help people with their body mind connection to organize their priorities by providing accountability in their lives so they can take the smallest meaningful actions to get to where they really want to be.
Why Fabufit Coaching?
Hire Alex Colella to be your mentor, coach, & guide through life's challenges and discover what really matters to you.
Flexible: Pick the life coaching package or sessions that's suitable for you.
Understanding: our unique process allows us to guide you towards what's important.
Caring: I've got your back. Helping you with whatever life challenges arise.
Varied Coaching Styles: Based on our discovery session there's various adventures with coaching modalities that we can explore.
Results: Goal and result based coaching will get you to where you want to be and feel.
Combined Treatments: Combine your coaching with Fabufit spa services for the complete experience.
Our Process
Every new customer goes through our unique discovery process that will help guide you through which type of coaching is suitable for you. During the discovery we will outline specific goals that you are looking to achieve. We define the connection and communication delivery for working together. The type of coaching styles and procedures are outlined below.
Coaching is the process of creating relationships and developing partnerships with clients to inspire and support them to reach their maximum personal or professional potential.
HONOR THE INDIVIDUAL
See each person as creative, capable, and complete by offering gratitude for their presence, setting the context for your session together, and getting agreement about the focus for your call.
ENCOURAGE THEM TO SHARE
Direct their attention to what is present now and invite them to share what's real. Offer an opening question or encourage them to share what's on their mind/heart.
ACKNOWLEDGE WHAT ARISES
Listen carefully to what is (and is not) said. Pay attention to how they share, observe any shifts in the body, breath, words, or tone, and note the specifics that you notice.
RESPOND APPROPRIATELY
Consider how to respond based on what you've heard, appreciate them for their vulnerability, and share a meaningful frame. Then, invite them to express a reflection after your response.
DISENGAGE GRACEFULLY
Invite a final reflection and end the call in a way that honors your client's willingness to be real, the space you've shared, and yourself, for the depth of presence you've offered.
Types of Coaching
Contemplative Listening
Contemplative Listening is the practice of being a thoughtful observer while giving our FULL attention to the person speaking so we can understand them from their point of view. Unlock the transformational power of being heard as you allow yourself to feel fully free to speak your truth.
Intention Setting
When you learn how to AUM Your Intention, you're going to include every state of consciousness: your conscious; subconscious, unconscious, and pure consciousness. You'll use those to determine the single word or phrase, develop your unique understanding, create a meaningful, measurable plan to follow as you put your insights into action along the way.
You've likely heard of SMART goals in the past, and while the idea of have specific, measurable, attainable, realistic, time-based goals is great, we decided to have a little more fun when setting goals. So, instead of setting smart goals, you're going to AUM Your Intention.
Using the AUM Your Intention process, you'll be able to guide your clients to set Long-term Intentions that guide the overall work you're doing together. Once your client's long-term intention is set, you'll be able to set Ongoing Intentions at the beginning of every coaching session that are in alignment with their long-term intention, so you both know every session is taking them closer to where they really want to be.
There is something magical about connecting to someone else as you AUM Your Intention. Knowing someone believes in you as they ask you the right questions to clarify what you really want opens up possibilities that just aren't available on your own. A different perspective from someone who truly cares will create opportunities to succeed that neither of you could see without each other.
Intention Setting I
Clarify where you really want to go in life and explore any challenges that might arise along the way, identify a clear path to get there.
Intention Setting II
Determine the results that you are looking for right now so you know what to focus on throughout your coaching session.
The VIP Visioning Process
When you lead your clients through the VIP Visioning process, you'll guide them to identify what matters to them right now so they know their values before choosing a path to follow. You'll help them clarify who they need to be to make their dream a reality, reconnect to their purpose, and develop a clear vision for their life.
Your clients will walk away from the VIP Visioning process with a meaningful action plan they can follow to fulfill their vision. Plus, you'll learn how to follow-up with your clients and make sure they're on track to get to where they really want to go once you finish the process
Because the VIP Visioning process is designed to explore values, identity, purpose, vision, and mission, you're working with A LOT of information. You'll be guiding your clients to discover what really matters to them, how to embody it, and where it points them in life. You can imagine how easy it is to get confused in the process.
The VIP Visioning process makes it possible to identify and let go of any conditioning that is out of alignment so you can reconnect to what REALLY matters. You'll get clear on who you're becoming and your purpose will reveal itself in the process.
With a defined purpose, you'll be able to develop a concrete vision of where you want to be, which you'll turn into a meaningful action plan that will be your guide along the way and will allow you to track your progress along the way.
Of course, you'll be providing each of these benefits for your clients as you guide them through the VIP Visioning process as well. Ultimately, the BIG idea behind the VIP Visioning process is to clarify the PATH to Fulfillment so you can help your clients get to where they want to go.
Values Exploration
Explore what really matters to you and I'll guide you to identify the core values that are most aligned with who you really are.
Identity Exploration
Discover who are right now, the characters that embody you and the identity those characters co-create
Purpose Exploration
Examine the BIG why that's motivating you so you can find comfort in uncertainty and live an intentional life with a sense of clarity, direction, and serenity.
Vision Exploration
I Encourage you to imagine what life will be like when your vision is fulfilled, so that you're excited about what you're working towards.
Mission Exploration
We'll review your vision and I'll assist you into transforming it into a meaningful, measurable action plan that will guide you to get to where you want to go.
Book Your FREE Discovery Session Today!
Life Coaching Pricing
Book Individual Session: $120
3 Months (12 Sessions): $1296 (Save $144)
Regular Price: $1440
Monthly option: $432/month
Subscribe Now

6 Months (24 Sessions): $2448 (Save $432)
Regular Price: $2880
Monthly Option: $408/month
Subscribe Now

12 Months (48 Sessions): $4608 (Save $1152)
Regular Price: $5760
Monthly Option: $384/month
Fabufit Detox Coaching
Want to get a Detox Body Wrap & Life Coaching session all-in-one? Book your Fabufit Detox Coaching today!
Regular Price: $285
Special offer price: $199 (Save $81)